Vertical Autoclave

Manufacturer
Effem Technologies is a Leading Vertical Autoclave Manufacturer and Supplier in Ghaziabad, India.
Microprocessor controller and temperature calibration function allow for high precision temperature control.
Based on the principal of saturated steam sterilization. Electrically heated. Used for sterilization of rubber, utensils, Linen, plastic, dressing material, surgical items, glass wares, lab wares etc. It is used in scientific research institutions, universities, hospitals, mushroom centers, tissue culture labs etc. Sturdy construction, Double walled, Inner chamber i.e. boiler made of 16 SWG stainless steel of 304 quality, outer shell is made of thick mild steel duly painted. The boiler and outer shell is provided with air insulation. The systems are designed for use in bacteriological and research laboratories, hospitals, clinics, and food and beverage processing units. Designed for maximum space utilization, the vertical chamber offers a comfortable working environment at all times.
Features of Vertical Autoclave:
Sterilization Temperature at 110 to 123°C
Melting temperature at 60 to 100°C
Liquefaction of coagulated ager media.
Automatic sterilization system for unattended operation.
Heating>check safe>sterilization>Sterilization Safe>Exhausting>End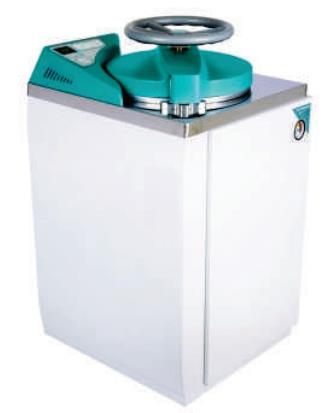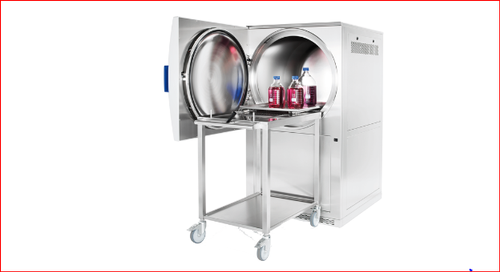 Effem Technologies is a leading manufacturer & Supplier of horizontal autoclave manufacturer in India. Effem brings to you wide range of horizontal autoclaves for hospitals, laboratory research and waste decontamination etc. Our horizontal autoclaves are constructed in both cylindrical and rectangular designs. Each unit is made to match national and international sterilization standards with features that are easy to understand and operate. Our products are made out of stainless steel to facilitate rugged construction and safe operation for long periods of time.
Feature of Horizontal Autoclave:
 Steam Stock Provision
 Versatile Usage
 Stainless Steel Construction
 Ergonomic Design
 Energy Efficient
 Double Safety Radial Locking Arrangement
Double Safety Valve Protection

 
Product Specification
| | |
| --- | --- |
| Temperature Range | 105 to 136 |
| Pressure Range | 100 ps to 150 ps |
| Accessories | 0.5 in temperature |
| 2×2.5 | 75 to 100 kgs |